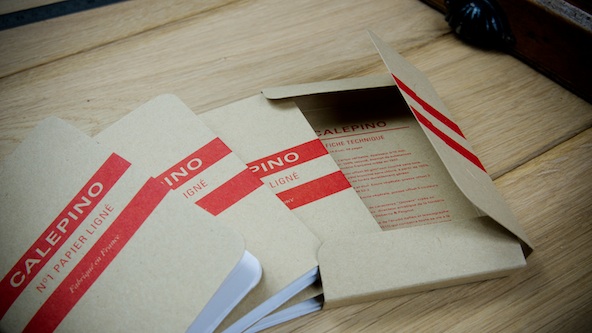 We are already in December. Calepino is on track and I did not see the time passing.
Before Christmas rush orders, I take the time to make a small feedback of these 35 days passed. All lights are green. Some figures:
Already more than 25,000 visitors on the the shop, from 140 countries, 22% France, 19% of the United States.
The Panoplie (Toolbox) is the best selling item and the average basket is around 44 € (not bad!).
And it is the Friday 25th (Black Friday 25%) which was the most important day in terms of orders (I promise that in 2012 I'll reiterate this kind of promotion).
On the positive news, there are 6 stores in France, which already offer Calepino, and contacts are underway in the Netherlands, the United States and the United-Kingdom. Other countries or cities interested?
In short, it's all very reassuring. I was a bit stressed before the launch. Very pleased that a simple product made in France can find its way gradually.
My hope is that all first purchasers of Calepino are satisfied. Feel free to send me your comments, make suggestions or product ideas. I feel like that this brand can evolve also according to your desires and needs.
For December, here are the goals I set :
Try to be somewhat more effective in picking .. it takes me a lot of time every day. I must say that is each set of three books are packed manually in box before preparing the shipping packages (see photo) … Artisanal to the end 🙂
Prepare a nice pack for the holidays. A little fluff, yes I know … but it will be soon on the site with beautiful pictures of my favorite photographers.
Start a new item, to be available in January / February. Sales of the first month will be used to work on it.
To make smiling a little more the people from the post office that I see everyday.
Come on, a little more more books to put in boxes and it's the weekend:)