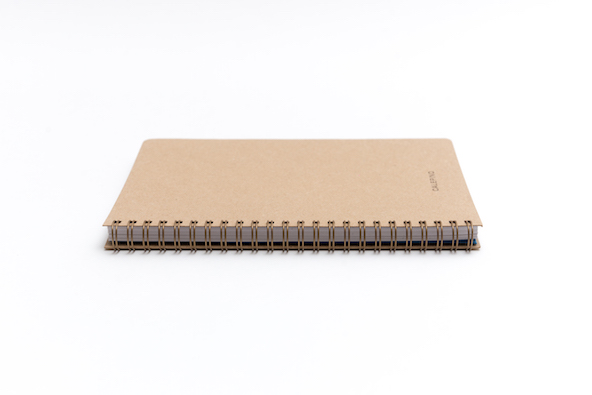 Today, we announce the release of four new notebooks that complete the Calepino classic collection.
Even before they were conceived and at every discussion with our friends about this type of notebook,
The same refrain: "I do not like them at all. I never use it. Old fashioned. "
In short, a bad reputation – The unloved.
And yet, while delivering to local customers,
we saw that they were nevertheless on all the desks,
Practical, well flat on the table, or folded up like a notepad.
So after 3 years testing formats and papers,
We decided to propose them to you with a Calepino touch.
We added some brass / bronze for the spiral and on the cover;
Two folded storage pockets at the end allow you to keep your train tickets and other papers.
And do not tell us you'll fill them too fast, we thought 160 pages would be great!
You will notice that each notebook is marked and binded by hand in our workshop in Nantes (France), moreover, and to be more precise, Virginie made the letterpress printing on our old machines.
More information there : The Spiral Notebooks