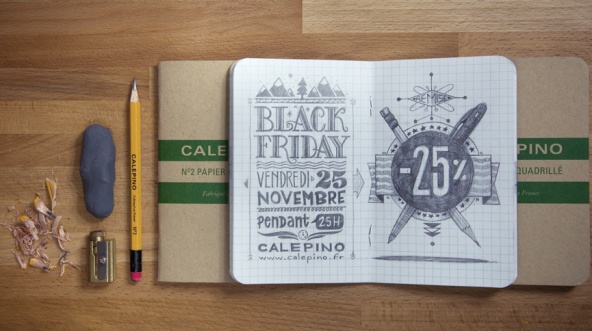 This Friday, 25th of November, we'll be exactly one month before Christmas
At this occasion and to celebrate Black Friday,
for one day only,
buy anything from the Calepino and get 25% discount.
No promo code. No coupon. No minimum order.
The discount is automatic for 25 hours.
You dont even have to know about this offer.
When you buy something on this friday you got the discount.
This is the last offer of the year.
It starts at 8am (UTC/GMT +1, Paris time) and ends at 9am on Saturday.
One day only.
For the ones that haven't started yet to purchase their Chrismas gifts,
that might be the day…